PianoForte Chicago, Inc.
web: www.pianofortechicago.com
phone: 312-291-0000
location: Chicago, Illinois
fax: 312-291-0296
email: [email protected]
hours: 7 days a week 10 am to 7 pm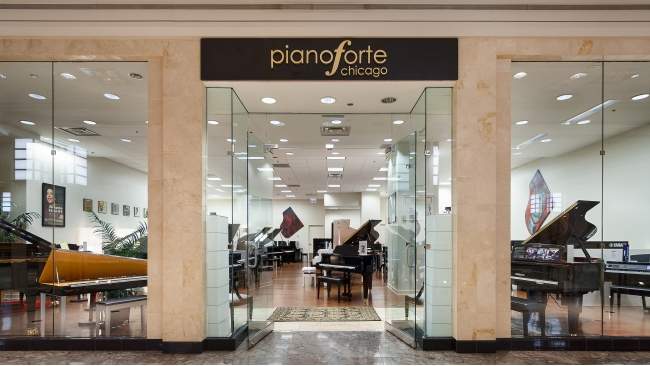 About Us
PianoForte Chicago was started with the idea of promoting and making available the line of Fazioli pianos to the discerning public but quickly grew into a piano store with a wide range of instruments and piano-related services including accessories, recording, rentals, student performances, and lessons. Since its inception, PianoForte has evolved into a specialized piano boutique with a focus on selecting fine instruments at various price levels.

As part of the selection process, PianoForte has chosen to represent piano manufacturers which reflect our philosophy of quality and ethics. These include Fazioli, Grotrian, Schimmel, Yamaha, Mason & Hamlin, and Feurich acoustic pianos, and Yamaha digital pianos. Through these manufacturers, pianos are made available across all price points seen in the market today. At the same time, PianoForte has developed a line-up of pre-owned pianos to sell in order to widen the offering and touch/sound possibilities including pianos by Steinway, Mason & Hamlin, Bosendorfer, Bechstein, Baldwin, and other high quality brands. The showroom provides a unique setting to allow piano lovers to take their time and explore the possibilities of one or several pianos. When coming to look at pianos, it is recommended that one makes an appointment to ensure the best conditions to try pianos and discuss options with our staff.